Overview
The S&P went from all time highs to below its 50-day MA in a day, before recovering to finish less than one percent from its highs. Breadth improved, and bullish sentiment sank to levels not seen since November. This is a bull market that few people believe in.
Here's the S&P on a daily and weekly:-
.
The NASDAQ finished lower for the first time in 5 weeks.
.
The Transports were weaker again, probing the lowest levels since November.
.
The Russell closed beneath its 10-week MA, and has essentially been rangebound for several months now.
.
No change on the long-term monthly chart of the S&P. This is a bull market.
.
Here's breadth via the cumulative advance/decline on the NYSE:-
.
Here's the latest AAII Sentiment Survey. Most respondents are neutral or bearish. These levels are almost identical to those in November immediately before the post-election rally.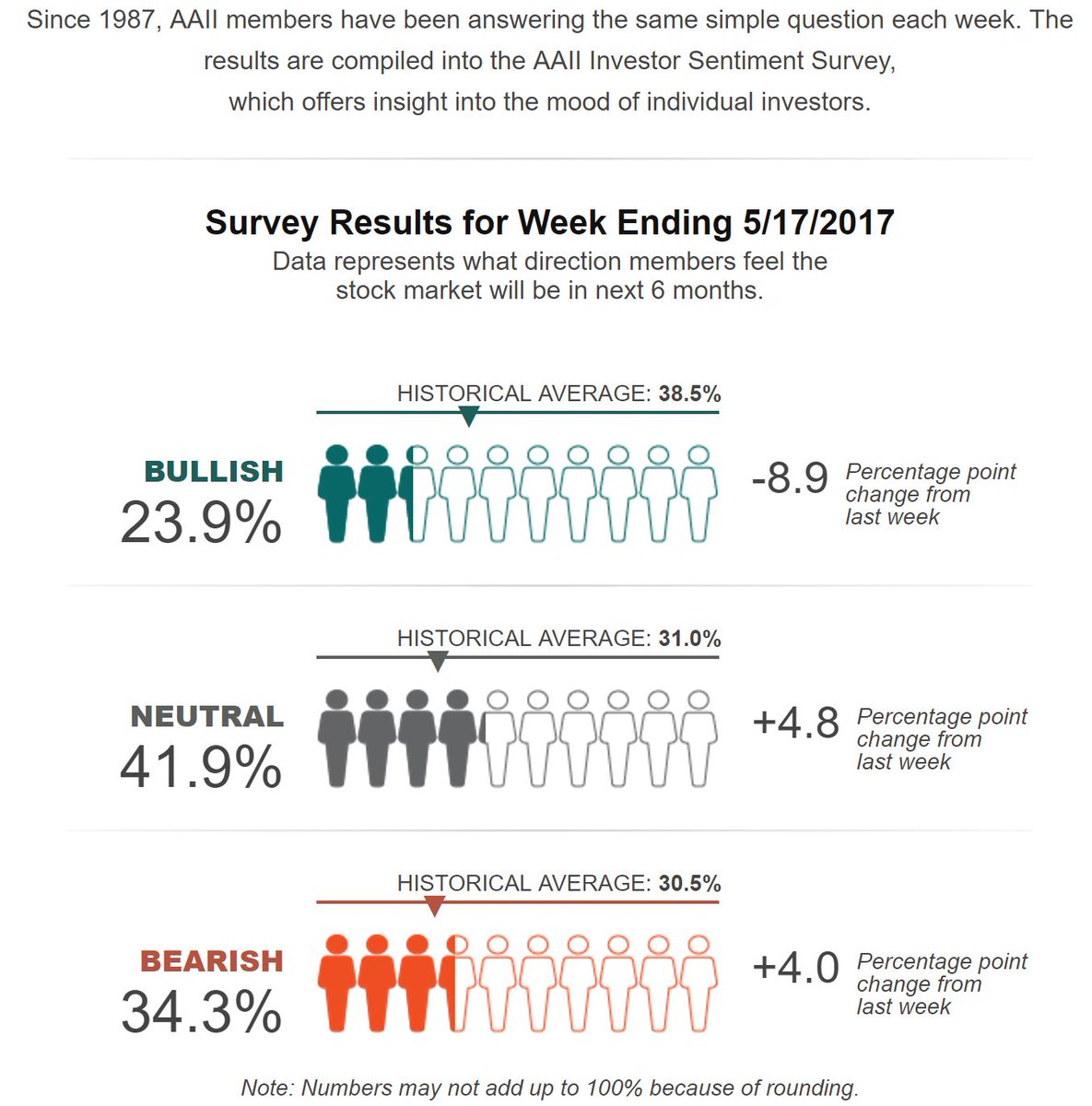 .
Sector Rankings
Technology remains the strongest of the S&P Sector SPDRs, followed by Utilities, Staples, and Industrials, which are all above their 20, 50, and 200-day MAs.
.
Then comes Consumer Discretionary which tested its 50-day, and Healthcare which broke below its 50-day but later recovered it. They're followed by Materials, Real Estate, and Financials which made a weak attempt at a bounce. Energy is still bottom of the pile, below its 50 and 200-day.
.
Alpha Capture Portfolio
This week our model portfolio slipped -0.9% vs -0.4% for the S&P, ending a strong 4-week run of positive returns and outperformance. There was one exit signal during the week, but it remains long 11 names, with 6% cash, and total open risk of 9.7%.
.
Watchlist
Technology and Consumer Discretionary have topped our list for many weeks, but there are now signs their dominance may be ending, with a lot ...
Read More