Overview
The S&P, NASDAQ, Dow, NYSE Composite, and Russell Midcap, all closed at all time highs on both a daily and weekly close basis. Breadth also made new highs, and bullish sentiment remains elevated.
Here's the 'Correction Roadmap' chart of the S&P. It's yet to have a pullback of more than 5% since the 2015-16 bear market ended, and the new bull began. A 5% pullback from here would still leave it above its 200-day MA.
.
Here are the weekly charts of the S&P, NASDAQ, and Dow:-
.
Breadth via the NYSE Cumulative Advance/Decline, and for the S&P 500, is at all time highs:-
.
Perhaps unsurprisingly with markets at all time highs along with breadth, bullish sentiment among investment advisors and newsletter writers is at historically high levels. Among individual investors however, AAII bullish sentiment is still below its historical average, and is even outweighed by those neutral on the market.
.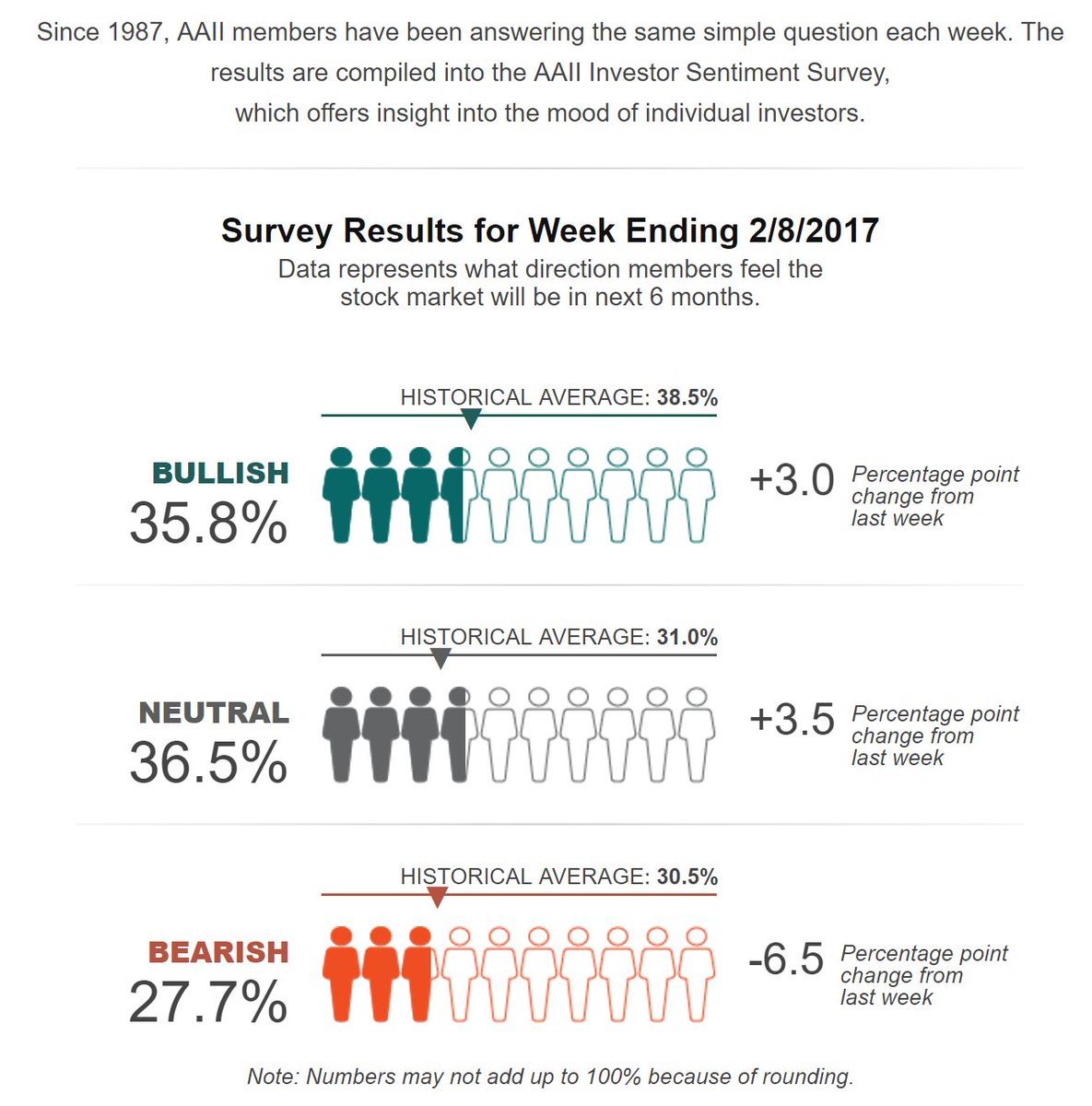 .
Sector Analysis
Technology remains at the top, and made new highs along with Consumer Discretionary, Industrials, and Financials.
.
Next comes Basic Materials which didn't make new highs but remains above all its MAs, and Energy, which is still below its 20 and 50-day, but put together a strong 3-day bounce from Wednesday's low to finish flat on the week.
.
Consumer Staples, Healthcare, and Utilities continue to recover well, and all are now back above their 200-day MA.
.
That leaves Real Estate at the bottom, of ten Sector SPDRs the only one below its 200-day, but it did close higher for a second week, at 5-week highs.
.
Alpha Capture Portfolio
A disappointing week for our model portfolio -1.4% vs +0.8% for the S&P. Several of our names that have had strong runs have pulled back recently, and we had two further exit signals, making ...
Read More